Who We Are
Established in 2010, as a simple and efficient consulting firm, Hollon Consulting, has quickly developed in an esteemed go-to solution for companies across America. Under the expert guidance of Jerome Hollon, Hollon Consulting has become a life-force, generating new skills, experience, expertize and software solutions that are tailored to meeting your every expectation. Hollon Consulting prides themselves on a personable and personalized experience with results that speak for themselves. We listen to what you need and deliver.
As a dedicated duo, Hollon Consulting provides small to medium enterprises (SME) the power to reach a wider audience by utilizing modern technology. With attention to detail and no middle man, you can rest assured that you'll have direct communication with the expert working on your project to ensure efficiency and quality. We know that every company is unique, and we take the time to understand the intricate workings of your company and personal goals before customizing and suggesting software and design solutions tailored to your goals.
At Hollon Consulting, technology doesn't have to be difficult or confusing. It should empower, liberate and inspire. Hollon Consulting understands you may not have the staffing resources or the time to initiate your grand development ideas alone. We can support your company when transitioning to a new website or branding image and supply you with the tools to implement your new projects with ease. Through our combined passion of software, technology and design, we can help craft your new website content, interface, choice of apps and software solutions today.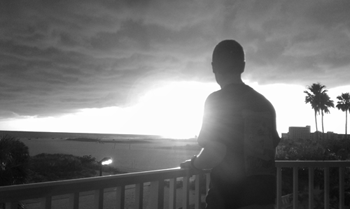 Jerome Hollon is the founder of Hollon Consulting, establishing the business while he was still attending Eastern Kentucky University. Jerome Hollon is a skilled software engineer; he lives, breathes, and sleeps software development. When he's not writing software, he can often be found toying with the latest technologies in hardware and software or out in his garden enjoying the earth. While you're here, you should check out his blog where he talks about techincal marvels.
Jerome Hollon got his start in software development after playing video games as a child and deciding that he wanted to make one, too. In the beginning, he created a webpage dedicated to collecting pictures and paintings of western dragons on the now defunct geocities. He went on to create a homepage for his Neopet's store front and eventually created several mock-ups for his school to replace their website. Jerome Hollon has been creating webpages and writing software since junior high and plans to continue writing software and creating webpages for many years to come.
Daniel Cooper is a graduate of Transylvania University, where he studied philosophy, biology, and other things completely unrelated to graphic design. Daniel joined the Hollon Consulting team in its infancy, providing graphic design services for both the firm and its early clients. Daniel Cooper is the resident graphic design genius and is responsible for the creation of elegant and stylish designs featured here and on our clients' webpages.
Daniel got his start in graphic design when in high school, and he quickly realized that the only way he could ever make art would be with a computer. He began marketing his talents when he had to justify buying an overpriced, fruit-labeled computer. Since then, he has completed several projects for both cyberspace and real-life applications, including, but not limited to, product packaging and apparel design.